"We recently engaged Sara to come to our clinic to discuss Wellness within the workplace. I have a team of 15. Over the last few days, I have received positive feedback from all staff members, I hear them discussing their deep breathing exercises, lying on the floor with their feet up against the wall to breathe and take time for themselves within their busy lives. Most have reviewed their sleep patterns, and some have been out and bought "blue block light glasses"! All have commented on the meditation at the end of the session, some were a little dubious, but thoroughly enjoyed it. I would highly recommend Sara to come and talk to your team for an hour, it was helpful, meaningful, achievable, and fun. I know all my staff have benefited."
Stella at Milford Eye Clinic, Client
​
​"Sara has been helping me work through some challenges. Within a few sessions I feel I have moved from a feeling of borderline overwhelmed to being able to cope better with what is going on. Sara has a relaxed and empathetic approach and shows genuine interest in the wellbeing of her clients. I have benefited from practical suggestions Sara has offered, tailored to my situation. It has been great to get a viewpoint from someone outside the situation to help me move to a place where I can sustain my energy in a more positive manner."
Jane, Candidate
​
​"I wasn't sure what to expect when I decided to start coaching. I have never had real one-to-one coaching before. During the course of the past 3 months of coaching, I have really started to address some issues that I have been facing, and working out a way to navigate through my issues. Coming up with solutions to help me keep that work/life balance, to be confident in myself, and have my feelings validated. Having someone listen and validate how I feel has been so important to me. Having someone with a non-judgmental outside view put things into perspective for me, give me uplifting self-love reminders, and suggest simple ways to make minor adjustments in my life that have positive wellbeing impacts has just been amazing. Sara has helped me feel confident in myself within my workplace and in my home life, and has helped me work through some issues that I felt were too hard to navigate through on my own. I really enjoy coaching, and think that it will work for everyone."
Kim, Candidate
​
​
"​I knew something needed to change when I felt I was constantly in fight or flight mode while at work. I reached out to Sara for a 1-on-1 coaching session and walked away with the tools I had been searching for to implement a better work-life balance. She gave me techniques to mitigate stress, create healthy habits, and ultimately become a better version of myself. I would recommend Sara to anyone who is needing some well-being support, especially in a stressful work environment."
Emma, Candidate
​
​"Sara presented at an event we hosted during Mental Health Awareness Week which focused on the importance of social connection and wellness within the workplace. She was very engaging and delivered a very insightful approach on how to incorporate everyday wellness into a corporate environment. I wouldn't hesitate in recommending Sara or using her services again in future."
Hannah, Client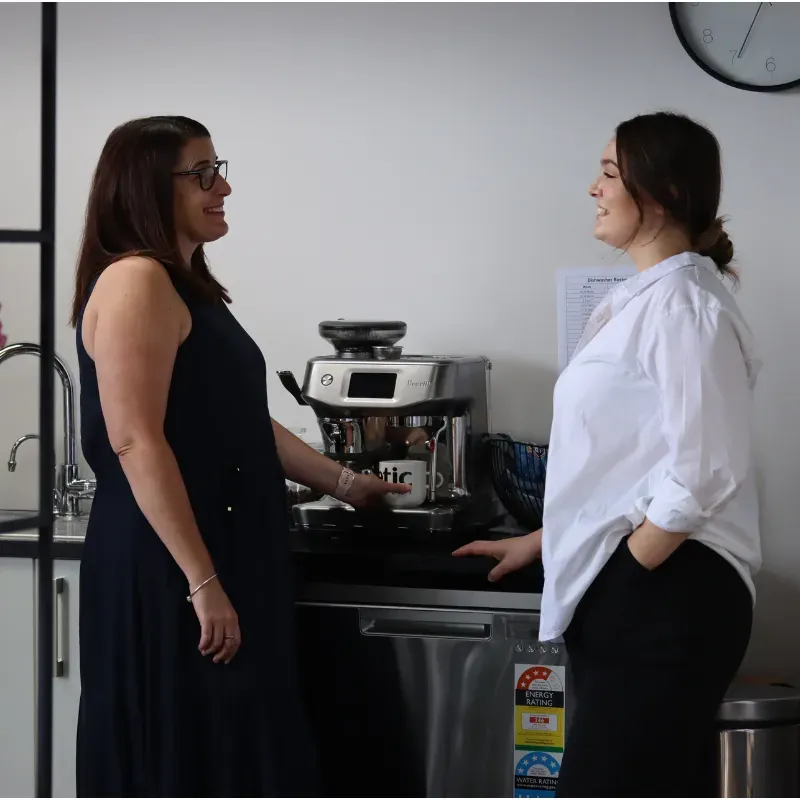 ​
​
​